Our virtual workshops are open and free to the community.  Join us by registering to each of our sessions!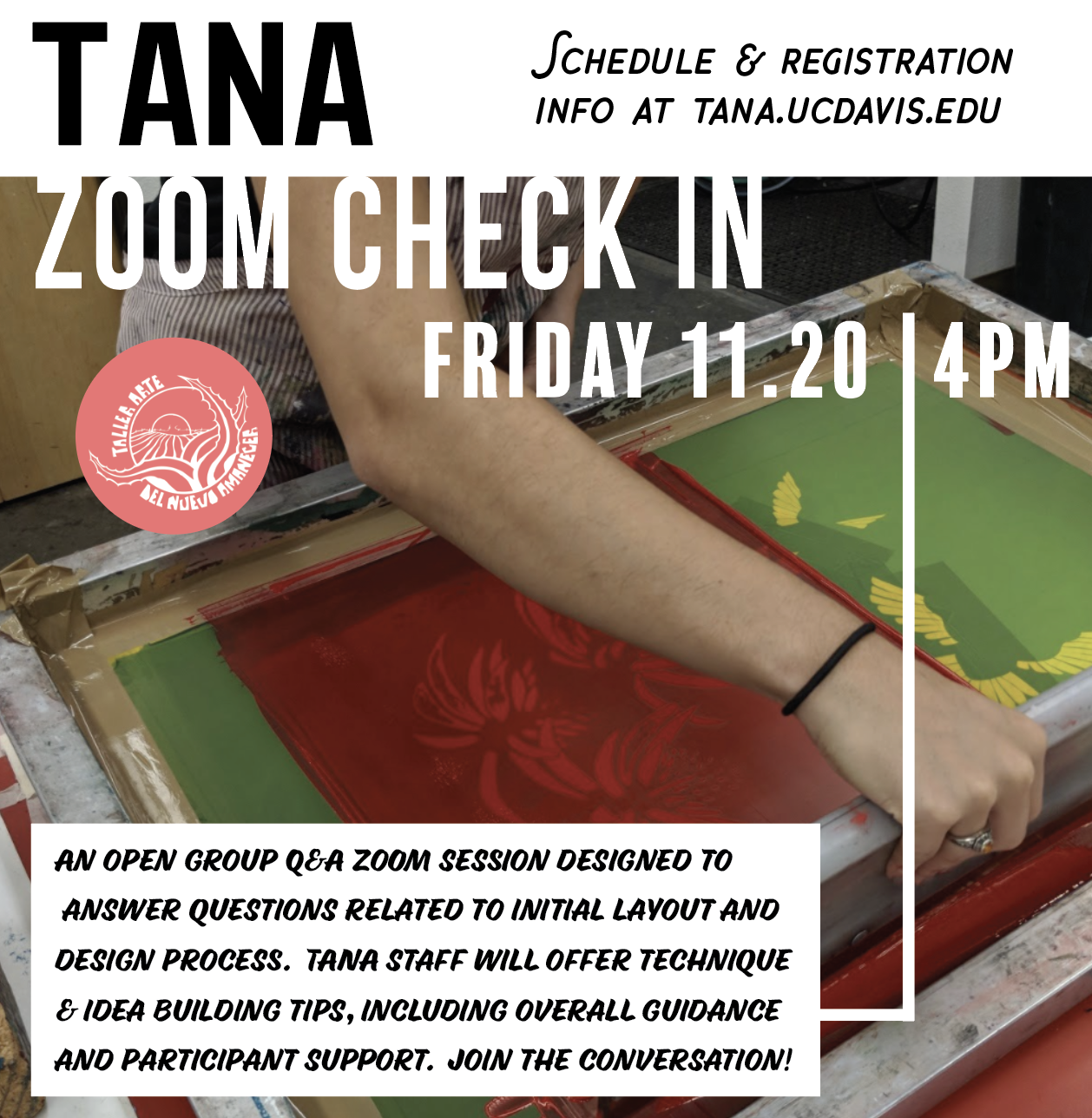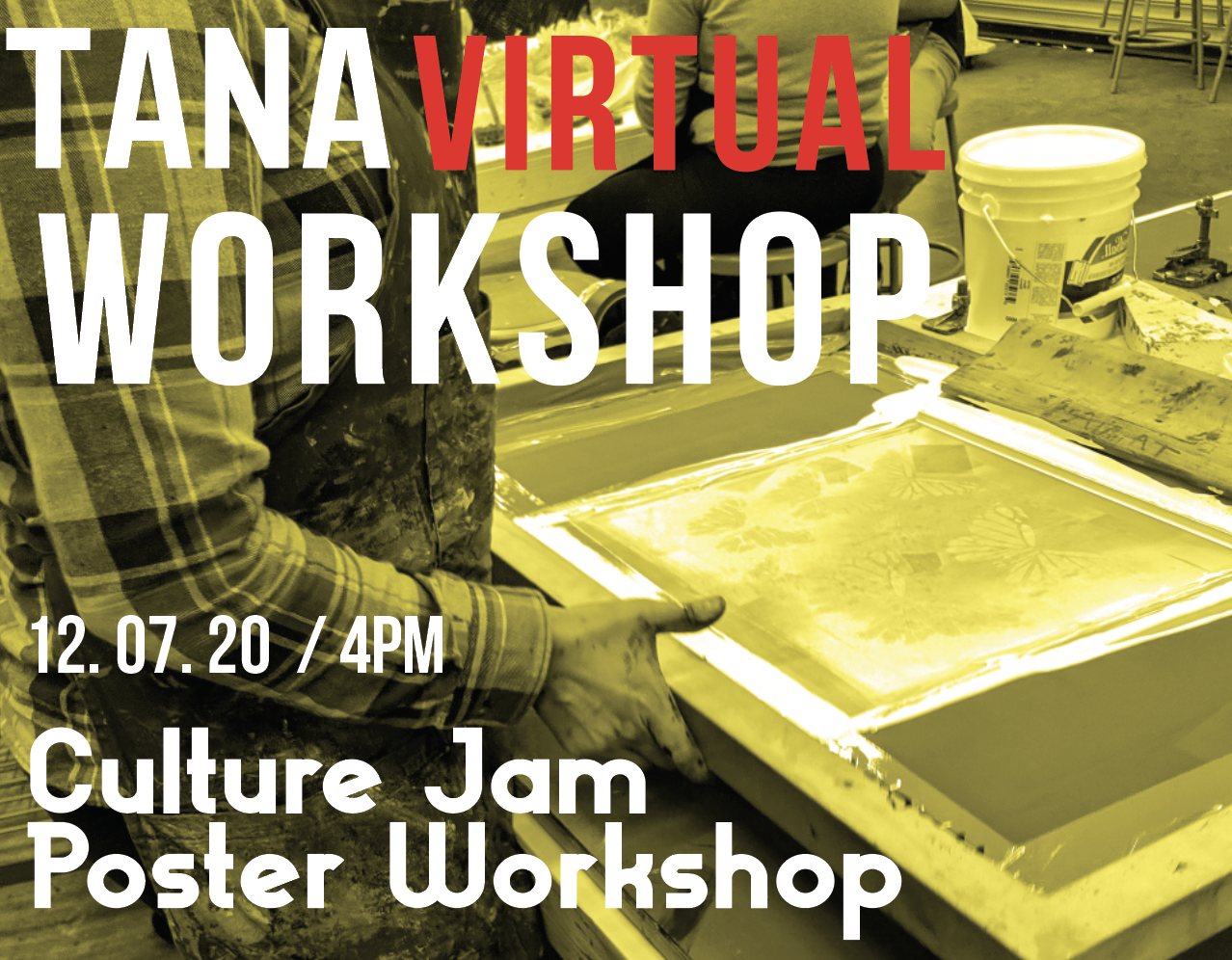 Supply kits  
Supply kits for our virtual workshops come with acetate, rubylith, ink pen, Exacto blade, paper, hardboard, pencil, and tape. Overall layout dimensions are 9"x 11".   All are free and available for interested participants. 
Kits are available for pick up  at TANA
Friday,  Nov. 13  1pm - 3pm
Saturday, Nov. 14 10am-1pm
Monday, Nov. 16 12pm-3:30pm
Virtual Workshop Details
Participants will be asked to sign a participation waiver form when picking up kits. We also ask for all to share contact information in order to coordinate follow up meet-ups via zoom or face time. This will help our staff support and guide participants through the design process, and additionally coordinate drop off and or pickup times when kits are finished and ready for a live zoom print session.  
Once kits are completed and returned (to TANA), each participant's design will be prepared on a screen for printing. Staff will then coordinate a live zoom meeting where each participant can offer input and witness our team print a small edition of the completed design. Once the edition is printed, participants can by appointment coordinate a pickup time. A replenished kit for a new print design will be made available when picking up the first completed poster edition.  
Virtual workshop Sequence
1.Demonstration Introduction 
2.Pick up of kit and sign ups 
3.Lesson on drawing thumbnails, stencil development  
4.Individual follow up meetings on topic and design approval 
5.Drop off of completed stencils  
6.Individual virtual print sessions  
7.Pick up first project and replenished kit for next assignment  
(depending on time left for term)